The Newtown community in Sarasota, Florida, has a rich history that spans over a century, and now, local artist and community leader, Barbara Gaskin, has created a quilt that honors that history. The quilt, which measures 12 feet by 12 feet, features 36 panels that depict important moments and figures in Newtown's history.
Gaskin, who has lived in Newtown since the 1970s, spent over three years researching and creating the quilt. She interviewed residents, pored over historical documents and photographs, and worked with other community members to ensure that the quilt accurately represented the community's history. The result is a stunning work of art that tells the story of Newtown's past and present.
Each panel of the quilt represents a different aspect of Newtown's history, from the first African American settlers who arrived in the area in the late 1800s to the present day. Some panels depict notable figures, such as civil rights leader Martin Luther King Jr. and Newtown community leader Dr. Robert L. Taylor. Others showcase important events, such as the opening of Newtown's first school for African American children and the desegregation of Sarasota's public schools in the 1960s.
The quilt has already garnered significant attention and praise from the community. Gaskin hopes that it will serve as a reminder of the rich history and culture of Newtown, and inspire future generations to continue to celebrate and honor that legacy.
In addition to the quilt, Gaskin has also created a book that provides more detailed information about each panel and the history it represents. The book and quilt will be on display at various locations throughout Sarasota, including the Newtown Farmer's Market and the Sarasota County History Center.
Overall, Gaskin's quilt is a beautiful and powerful tribute to the history and culture of the Newtown community, and a testament to the importance of preserving and celebrating our shared heritage.
"While Vickie Oldham had heard about Peg Green's new art quilt, she didn't experience the emotional impact of the piece until she visited Green's house to see it for herself. 
The quilt was a sign, said Oldham, that her own work in telling the story of Newtown, a large, predominantly Black community in Sarasota, was leading to progress.
"It made me feel like we're going somewhere. This work is really transformative," said Oldham, who is president and CEO of the Sarasota African American Cultural Coalition and leader of the project Newtown Alive. "When I see this work that Peg did, I know that (the story) is transforming more people than just me."
The quilt, titled "Leadership: Vickie Oldham, Newtown Alive," was created using a wide range of fabrics, including individually-made squares depicting locations in Newtown.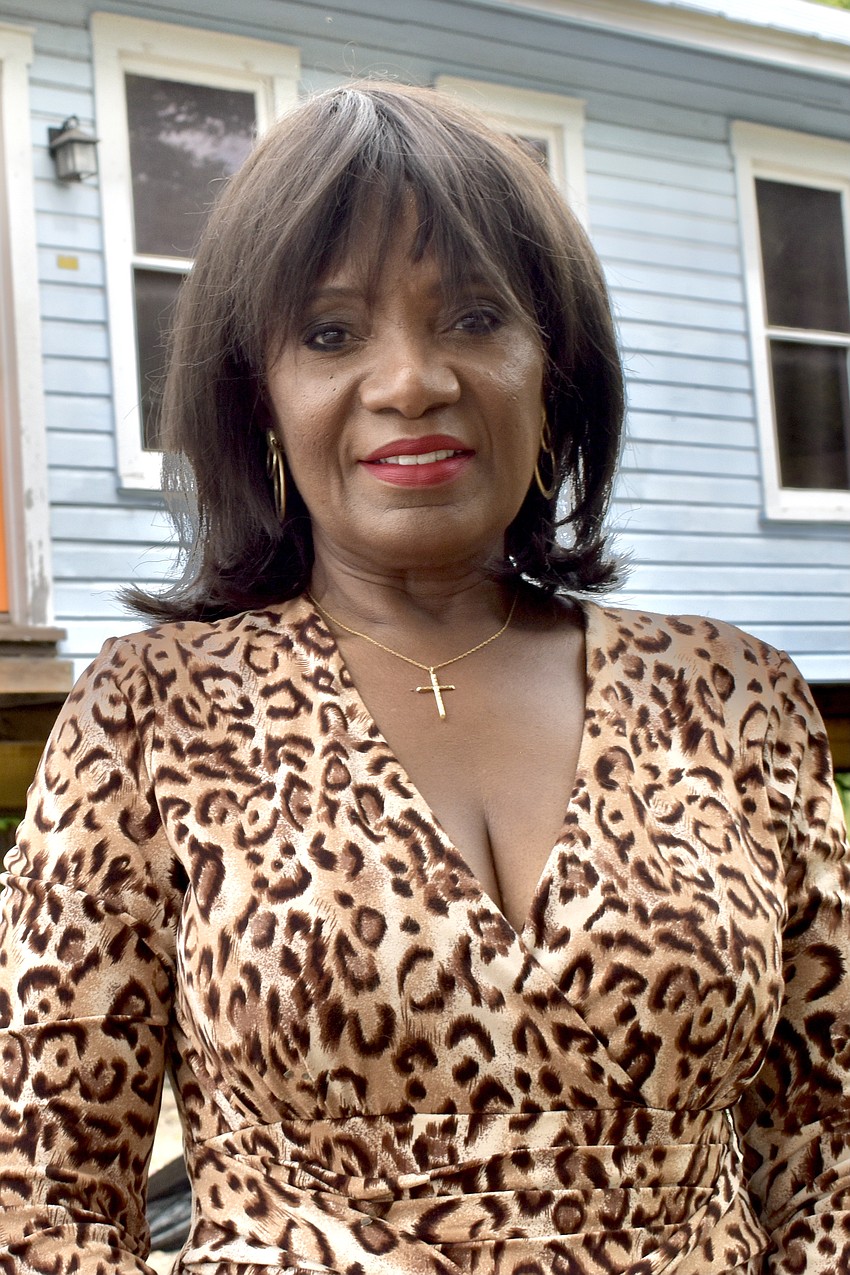 At the center of the scene, is Oldham herself. 
"It touched my heart deeply, that Peg would be inspired and want to spend all those hours taking photographs, cutting out little pieces of fabric and stitching them together, figuring out what goes where. And that fact that she put me in it was overwhelming," Oldham said."